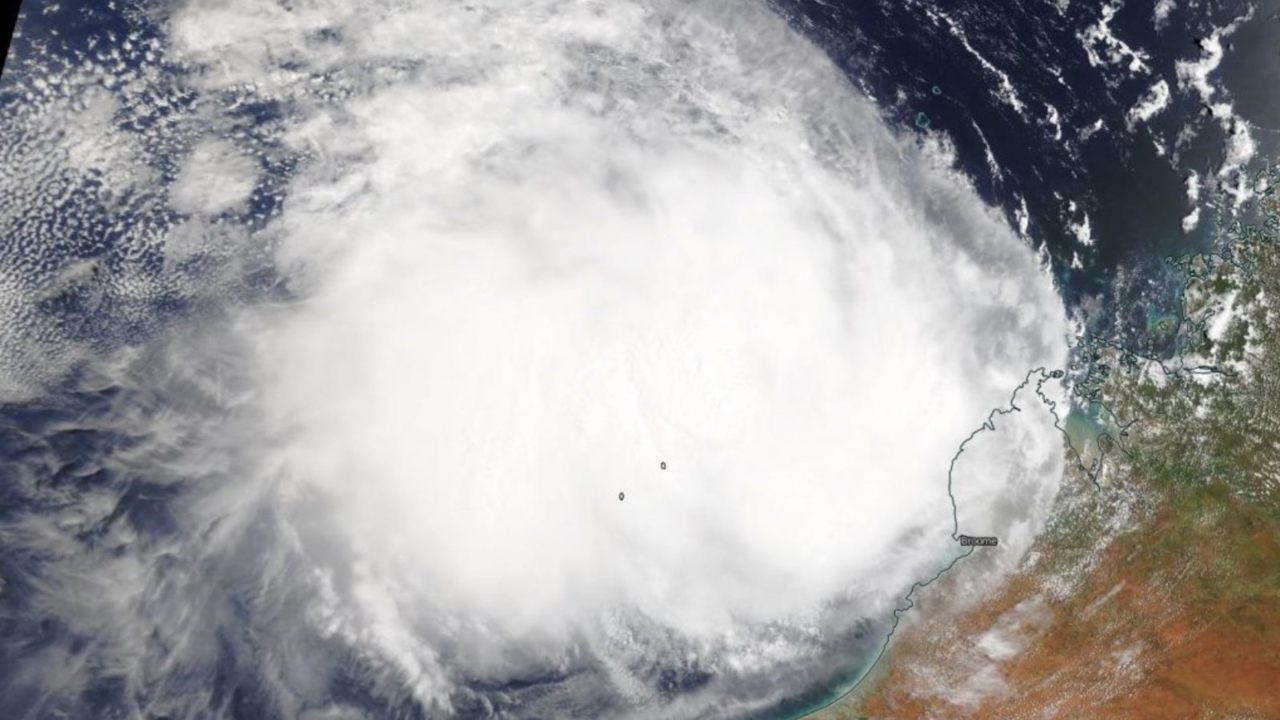 Tropical Cyclone Damien has crossed the coastline of north west Western Australia bringing destructive winds and heavy rain.
A red alert is still in place for parts of the Pilbara and residents have been told to stay indoors until the all clear is declared.
Tropical Cyclone Damien is the third cyclone to develop off Australia coast this season, and is the first severe cyclone to make landfall near Karratha since 2013.
Image: NASA